Kugamon versus DealHub
The Difference is the Design. Seeing is Believing.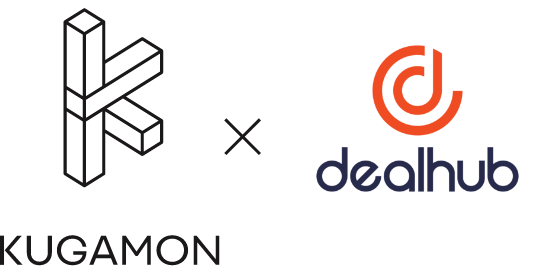 No Salesforce-based Data Storage
DealHub is a separate application to Salesforce that integrates limited transaction data, such as Account and Contact details
Key transactions details, such as Quote and Order information are stored outside of Salesforce
Requires Administrators and Users to repeatedly Login In and Out of Salesforce to transact or report on a sale
Kugamon is 100% built within Salesforce, meaning Kugamon's application logic and data is native in Salesforce
This allows a common and intuitive experience for Administrators and Users
Moreover, Kugamon's design is based on Salesforce's; whereby a new User can easily grasp Kugamon records and functions
Salesforce Integration Lacking
Based on former DealHub customer feedback, DealHub's Integration to Salesforce is not ready for primetime
DealHub provides a composite app to Salesforce that presents a window to the DealHub's transaction
Managing the transaction requires Logging into DealHub
Kugamon is 100% built within Salesforce, meaning Kugamon's application logic and data is in Salesforce
Kugamon gains the benefits of Lightning, such as scalable architecture, faster operations, responsive deisgn, and better extensibility.
This allows a common and consistent experience for Administrators and Users
Limited US Based Support
Current and Former DealHub Customers are tired of 6am Support Calls with DealHub's main support team in Israel
The time difference with United States, especially the West Coast, has made routine questions a multi-day event and frequents issues a long-term nightmare
Kugamon takes pride in delivering world-class support
Our Support Team is based in San Francisco, Philadelphia, and Rotterdam
All of our support team members are experts in Kugamon, as well as, Salesforce
Guide Selling Is Difficult to Administer
Accounts come to Kugamon telling us that for simple changes, they have to rebuild the entire Guided Selling paths
Experienced Sales Reps feel restricted and cannot deviate from Guided Selling paths
Kugamon does not offer a Guided Selling Only solution. Our research concluded that Revenue Operations teams want flexibility
Kugamon allows Administrators to tailor the CPQ experience for their Users, allowing them the flexibility to make modifications when requirements change
Savvy and Power Users will find Kugamon comfortable to use, while allowing them to build the Quotes and Orders necessary to close the deal
Reviewed other Apps, and found Kugamon best fit for our client.
We are a Salesforce.com consulting partner, and after reviewing other apps, our client decided that Kugamon made the most sense for their business. Kugamon has ...
Awesome Product, Unbelievable Support
We originally purchased Salesforce to empower our sales staff. However, soon after we realized we wanted them to do more within Salesforce. Soon after we ...
Amazing support
This is for the support that I got today from Kugamon. I have been working with so many package providers of all sorts. This is the first time in last 12 years ...
This CPQ has been a joy to implement
Today, we launched phase 1 of our Kugamon CPQ implementation. CPQ is tough work, there's no way getting around it. Partnering with Kugamon and their ...