How to Choose the Right CPQ?
Make the Right Choice for your Business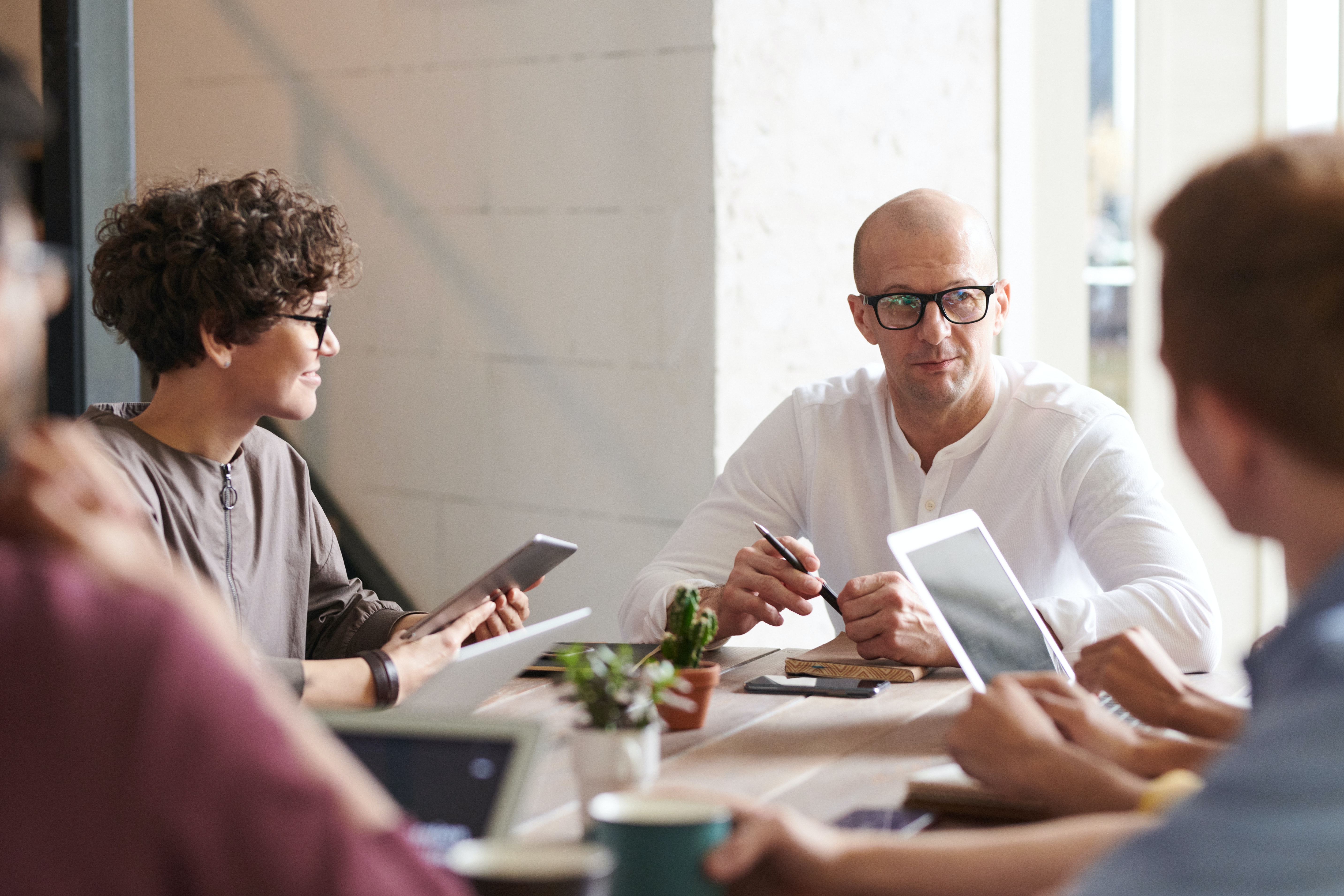 As businesses seek to optimize and align their core processes and operations with accelerated revenue growth goals, adopting a Configure-Price-Quote (CPQ) solution is no longer a luxury but a necessity.

Why? Because customers are far too educated on the products and services they seek to buy and judge their suppliers not only by the quality of their offerings, but by how easy, fast, and streamlined they are to purchase. A well orchestrated CPQ solution enables sales teams to bypass cumbersome approvals and back-and-forth quote responses that often result in lost deals.

The bottom line - CPQ done right automates tedious processes, eliminates manual errors, expedites approvals, streamlines communications, and greatly enhances the end customer experience. But all CPQ systems are not the same because all businesses aren't the same. A CPQ system is only as valuable as it accurately models and automates the critical processes, data, and reporting that drive a sales transaction.

To help you choose the CPQ solution that's right for you, here are 5 simple questions to guide your vendor selection process. While we believe you should just go ahead and buy Kugamon, we would be doing you a disservice if we didn't give you the means to prove to yourself why Kugamon is ultimately the best choice for your CPQ needs.
1. Do you know your Sales team's pain points ?
It's important to fully understand what your sales reps go through in terms of formulating and presenting a sales quote. Consider them your primary customer for this initiative. Map out where they currently experience the most pain in generating their quotes; where their customers get hung up during the approval cycle, where errors occur which forces time consuming and frustrating correction and resend cycles. Most importantly, where does critical data currently reside, how can it best be incorporated into the process, and how your CPQ system can provide a single view of the customer to ensure accuracy and efficiency.

Kugamon is built on the Salesforce platform using the Lighting interface and is designed especially with the sales rep in mind. From using the same interface that they know to incorporating data from inventory, shipping, ERP, and other enterprise systems, Kugamon delivers a consistent and productive user-experience. Moreover, with automated product pricing, discounting, point-and-click line item selection, and related product suggestions, Kugamon makes it simple for reps to compose and deliver the perfect quote to their customers the first time - bypassing errors, edits, and additions that can unnecessarily extend the sales process and ultimately lose the deal.


2. How well do you know your Customers' needs?
How do your customers most want to purchase your solutions? What other services and products are most desirable to add on? How do they like to pay - annually? Monthly? Are there potential inventory snags that could derail the deal? Are there replacement products and services you can swap in to ensure it closes? These kinds of considerations need to be understood as part of the decision making process for your CPQ system. If you can't configure your quotes to easily match your customers' desires with current inventory, your quotes are bound to fail. You need to have a real understanding of the value you offer your customers and how you can continually deliver that value - even if unexpected issues arise. Your CPQ system must be able to model them and then change if needed.

Kugamon provides highly flexible product catalogs, recommendations, inventory availability, and other automated assists to help the sales team define and deliver the right quote for the right customer the first time. Rather than qualifying the customer through the quote - which can really delay a sales cycle, your reps have all the information at their fingertips to deliver a quote that's designed to close.


3. Can they handle Pricing integrity?
Bottom line, if you quote the wrong price you open the door to a variety of issues that can not only tank a deal, but can seriously impact your reputation in the worst way possible. Loss of trust, extra scrutiny over terms and conditions, and re-opening a won deal to new competition are just a few of the issues that can result when pricing is perceived to be fungible.
Notable pricing errors include vague and inexact pricing rules, incorrectly applied discounts, inconsistent bundle pricing, and unrecognized add-ons. Your CPQ vendor should centralize pricing rules, and provide automated updates to the most current offers and discounts so as to maintain pricing accuracy and consistency.

Kugamon provides centralized pricing rules as well as discounting based on products and services to eliminate user error. It also delivers specialized pricing/discounting for bundled products and services on the fly. Finally Kugamon enables access to up-to-date shipping costs and delivery times to ensure the customer has a complete picture of the full costs and time frames associated with their purchase.
4. Can they provide complex selling, cross, and up-selling?
Everyone knows that you can increase overall deal size by adding cross-sells and upsells of related products and services into your deal. Knowing how the customer can get extended value with these additional goods and services not only helps you but helps the customer. Reps appear more informed and service oriented when they have a series of curated needs-based upsell/cross-sell products to augment the sales process, versus a fixed product catalog.

Kugamon features a guided selling process that can automatically produce a list of products, upgrades, and optimal price recommendations based on the buyer's previous purchase history or new product selection.


5. Are on-boarding and training Services included in purchase?
The bottom line is that any vendor worth their salt will provide comprehensive training, service and support for their customers. Especially given the rich functionality of a CPQ system, having the right level of training is critical to maximize its features and functions so you can get the full benefit of the solution. As sales reps are the primary users of the system, making it easy for them to focus on selling and not on running the system is paramount for acceptance and effective usage - meaning more successful quotes delivered and more revenue harvested per customer.

Kugamon features an award winning service and support organization that provides full customer onboarding and training to ensure your exact sales processes are modeled, your product and service catalog is populated, and the relationships between them are established to facilitate easy bundling. Because we leverage the Salesforce Lightning user interface, using Kugamon is as easy as using Salesforce - something that every rep is familiar with. The bottom line is that Kugamon wants to get you up and running as quickly as possible and so makes it easy for you to do just that.

While there are other criteria you should consider, these are the top 5 table stakes that you need to consider when first selecting your vendor. The bottom line is that your selection needs to mirror your customers' needs, work in harmony with your sales team, provide guided and automated upselling/cross selling while preventing them from making critical errors on pricing and discounting. Finally, the company you select needs to be able fully train your personnel and on-board your company with accurate information and policies to best support accelerated sales processes. We at Kugamon wish you much success in your CPQ journey and look forward to helping you make the right decisions for your business.