Kugamon versus Salesforce Revenue Cloud
The Difference is the Design. Seeing is Believing.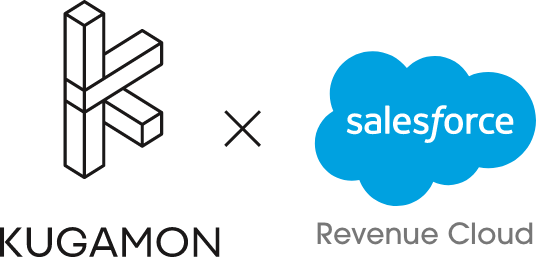 High Cost of Ownership
Salesforce Revenue Cloud Implementation Costs are typically 2X to 3X the License Cost
Administration Costs are higher due to Salesforce Revenue Cloud Certification requirements
Due to the nature of custom Implementations, updates and changes require re-engagement with outside Consulting Partners and Developers
Kugamon Implementation Costs are typically 1/4th to 1/3rd the License Cost
Due to the intuitive design and thoughtful application behavior, Administrators and Developers easily understand Kugamon
Kugamon Package Manager makes upgrades straightforward and a pain-free process
Salesforce Consulting Partners are not required to implement nor customize Kugamon
Not Built in Lightning
Salesforce Revenue Cloud is built on the previous generation Salesforce Platform architecture, Classic Experience
The current Salesforce Platform architecture, Lightning Experience, bas been the standard and future of Salesforce since its release in January 2020
Salesforce has been silent on Lightning transition of Salesforce Revenue Cloud for years
Kugamon CPQ has been re-architected to the Lightning Experience. It was a 4 year process. Worth it!
Kugamon gains the benefits of Lightning, such as scalable architecture, faster operations, responsive design, and better integration and extensibility.
Not Intuitive
Salesforce Revenue Cloud is a rebrand of the SteelBrick Quote Quickly application. The design and behavior of the app did not follow Salesforce's conventions
For Users and Admins, Salesforce CPQ requires extensive product training, for the skills acquired through Salesforce Sales and Service Clouds are not transferable to Salesforce Revenue Cloud.
Typical Salesforce Revenue Cloud customers must engage with expensive Consulting Partners to help with both implementation and on-going administration
Kugamon was designed and built as if Salesforce themselves had built a robust CPQ and Billing app.
From the Design to UI/UX to the Expected Behavior, Kugamon is straightforward to implement and easy to use.
Users can leverage their prior knowledge gained through Salesforce Sales and Service Clouds
Built for the Enterprise, Not Small and Medium Businesses
Salesforce Revenue Cloud is a very capabie solution for Businesses with Certified Salesforce Administrators and Developers on Staff
Salesforce Revenue Cloud is so customizable that Customers are recommended to hire a Consulting Partner, rather than self-implement
Kugamon is designed for Customers to Self-Implement and Administer
This is accomplished by it's intuitive design and thoughtful application behavior, where Administrators and Users can easily understand Kugamon
Salesforce Consulting Partners are not required to implement nor customize Kugamon
Outstanding Product and Service
When initially looking for a CPQ solution we reviewed the Salesforce solution but quickly realized it was too complex and the pricing was outrageous. We turned ...
Very good product and excellent support
We have been using this product for many years now. Their product is completely customizable which is very helpful to incorporate our business process. They ...
Great Product, Great Team !!!
Jobscience is a Salesforce ISV that builds and sells Recruiting Solutions on the Salesforce Platform.After researching the AppExchange and considering options ...
Quoting is so much better since we started using Kugamon
We've been using Kugamon for over a year now and have been very pleased with how it has positively impacted our Sales Process. Previously we used an Excel ...
Reviewed other Apps, and found Kugamon best fit for our client.
We are a Salesforce.com consulting partner, and after reviewing other apps, our client decided that Kugamon made the most sense for their business. Kugamon has ...
This CPQ has been a joy to implement
Today, we launched phase 1 of our Kugamon CPQ implementation. CPQ is tough work, there's no way getting around it. Partnering with Kugamon and their ...
Best CPQ Solution for Salesforce
As a small software developer, we were surprised how little was available in terms of CPQ solutions that would work with Salesforce and Quickbooks. We ...
If you do custom Salesforce development and need a CPQ, Kugamon CPQ is your ideal package
If your organization does Salesforce development in-house, Kugamon CPQ is the ideal CPQ package for you. Our organization does a lot of internal development ...